In February, iGambling represented 7.2 percent of gambling revenue in New Jersey, and in March, the upward trend continued as online platforms accounted for 7.8 percent.
Traditional table gaming was the worst performer in March as casinos reported a 5.9 percent drop on supposedly higher win rates. In 2014 and 2015, Internet gambling respectively accounted for 4.48 and 5.81 percent of the total casino win in Atlantic City.
But online gambling, which could provide as much as a 10 percent revenue boost in 2016, is certainly helping change the pattern in Atlantic City. After ten years of declining revenues due to Americas Great Recession and neighboring states pushing gambling legislation in response to abating tax bases, Atlantic City has seemed to reach a new norm.. The decline was offset by Internet gaming, which rose an astonishing 17.8 percent during the month.
Calm After the Storm
Though the local government in Atlantic City is broke and currently engaged in a bitter debate with Governor Chris Christie (R) and State Senate President Stephen Sweeney (D) over who is best to manage the citys recovery, 2016 is off to a solid start for the casinos.
Less than two years after one-fourth of its casinos went out of business, revenues for Atlantic City decreased only marginally in March. Along with digital gambling, should the Third Circuit Court of Appeals rule that New Jersey can offer sports betting, the states casinos would once again have an upper hand on its competition.
Gaming companies still operating in Atlantic City are trying to analyze whether the areas downsizing, dubbed right-sizing by some, is now adequate to steady revenues and returns.
Atlantic City generated $5.2 billion in its heyday back in 2006 but only $2.56 billion nine years later in 2015. (Image: atlanticcitynj.com)
Atlantic City casinos might have finally weathered the storm and begun to stabilize the gambling industry for the eight remaining resorts. The closure of the Atlantic Club, Showboat, Revel, and Trump Plaza caused 8,000 locals to lose their jobs. The regions casino win totaled $187,463,591 for a 1.7 percent loss, though when Internet gambling is included Atlantic City fell just 0.4 percent.
Gambling wins in January, February, and March collectively totaled $597 million for the eight resorts, a 3.1 percent bump compared to the first quarter of 2015. With brick-and-mortar casinos now located in Pennsylvania, Maryland, New York, Delaware, and Massachusetts, even the most ambitious and optimistic prospects cant expect the region to return to levels a decade ago.
Those numbers are expected to rise considerably over the next several years, and 2016 already looks promising. Considering Atlantic City hasnt posted an increase for a fiscal year since 2006, the change in direction is a vital sign finally worth celebrating.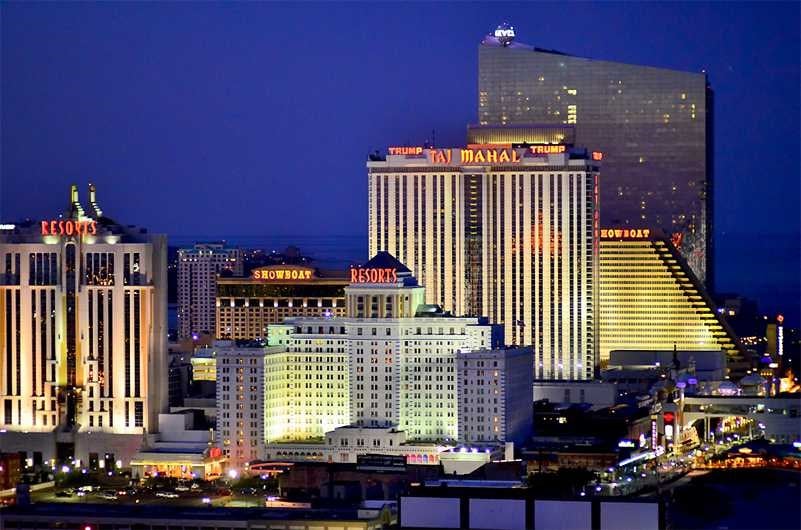 The economic crash in Atlantic City has seemed to bottom out at least for the casinos, as revenues for the remaining gambling resorts are 3.1 percent higher than they were at this time last year. The drastically reduced tax money from individuals out of work and resorts whose property value plummeted put Republican Mayor Don Guardians administration on damage control, but according to Christie, the mayor didnt take adequate steps to reign in spending.
Net Gain
New Jersey legalized online gambling back in late 2013, but its just now that the market is starting to pay substantial dividends and truly assisting the overall casino industry